LINKSausage
Cool sites and Con sites
---
Welcome to our link sausage page! That's right, sausage. It's not spam because these are links that you will actually enjoy. Sections include Conventions, Funny Stuff, Games, Anime, Supporters and Cool Stuff.

staff out...



Sci-fi Conventions
There are so many sci-fi conventions out there that it's hard to keep up with them all. So, first off, here's a link to sci-ficonventions.com. They have a pretty extensive database of conventions around the globe. However, they are missing several. Here are a few of our favorites:

** denotes ekajsmash / Uber12yearold Inc. staff attendance
?? denotes possible attendance

** MidSouthCon - Memphis, TN (March)

** Con-Stellation - Huntsville, AL (October)

?? Coast Con - Gulfport, MS (April and November)

?? Crescent City Con - New Orleans, LA (August)

?? DreamCon - Jacksonville, FL (June)

?? Origins - Columbus, OH (June)

?? GenCon - Indianapolis, IN (August)

** DragonCon - Atlanta, GA (Labor Day Weekend)


Funny Stuff
Player VS Player - another great comic strip, for those who like video games, giant pandas and trolls. www.pvponline.com

Penny Arcade - an awesome comic about video games. www.penny-arcade.com

The Best Page In The Universe - very funny site - especially the crappy kid art. maddox.xmission.com

You might be a gamer if... - the now legendary list Gamer List


Games
Here's the best game site on the web with hundreds of free online games - Fetchfido Games

Kings of Chaos is also a great way to waste time.



Click on the doughboy for lots of doughy goodness.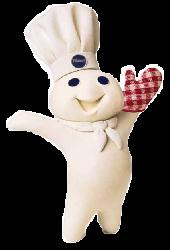 A little frustrated? Try burning things. FIRE BAD!!! FIRE BAD!!!

Anime
Buy your Anime stuff at EZAnimez or AnimeNation.com.

Jacon looks to be a great anime convention.

AdultSwim.com just freakin' rocks.

Anime Insider is a cool anime magazine.


ekajsmash Supporters
Save Farscape! - Do your part to keep this show on the air! www.savefarscape.com

If you must commit the sin of sniping, do it the right way! Download a free trial of an awesome auction sniping software tool at



User Friendly - a great comic strip, especially for those of you with a sense of humor about the workplace. www.userfriendly.org


Cool Stuff
Rotating Dice Samples - this is a great site for anyone who likes D&D + cool graphics Rotating Dice

Industrious Clock - the coolest clock on the net Industrious Clock


---
The Ekaj Archives | Back to Main
---
Questions? Comments? Sugestions? E-mail the staff.