---
The Hook:
What's better than a teenage lesbian? A Russian teenage lesbian! What's better than a Russian teenage lesbian? Two Russian teenage lesbians!

The Scoop:
If you haven't heard already, it's time for Booby Spears to move over! There's a new act in town and it's chock full of HLA. The group t.A.T.u. released its first US album this past December. Since then, it has slowly climbed the charts, making its way into the top 10 on MTV's (shudder) TRL. By the way, after some serious digging, we were able to find out that t.A.T.u. is a Russian acronym meaning "this girl loves that girl".

The Bottom Line:
Their first US single is All the Things She Said and is currently #1 on the UK charts. Their next single will be Not Gonna Get Us. Both sound pretty hot. The video for All the Things She Said features a few HLA kissing shots. By the way, they're also both clad in Catholic schoolgirl outfits and playing in the rain.

Be sure to check it out by clicking here for real player format or clicking here for windows media player.

Or check out the hard drum mix by clicking here for real player format or clicking here for windows media player.

The Bio:
The following paragraphs have been borrowed from the official tATu website.

Feisty brunette Julia and soulful redhead Lena, two teenage girls from Moscow known as t.A.T.u, are the Russian equivalent of pop-meets-Prodigy. "People love us or hate us but nobody thinks nothing about us," says Lena Katina, the older of the striking singers. Tearing down walls of all sorts throughout the brave new world, t.A.T.u became the most explosive and controversial act in Eastern Europe last year with the scandalous single "Ya Soshla S Uma" ("All The Things She Said"), the story of a love affair between two young girls, whose evocative video was named MTV Russia's Video of the Year. 200 km/h in the Wrong Lane, t.A.T.u's 2001 debut album on Universal Music Russia, sold more than 1,000,000 copies and t.A.T.u's concert appearances at huge clubs and stadiums draw upwards of 50,000 fans. Now t.A.T.u's tempestuous teens are readying to conquer America. Just don't expect very close friends and flirtatious Julia and Lena to tone down their bold, fearless sense of freedom.

Julia and Lena had already known each other for several years while in another music group when they came together for t.A.T.u two years ago. Both had also studied music formally for 8 years. But that's where their commonality ends.

Julia is an only child of middle-class parents; Lena, the youngest of three, is the daughter of a well-known musician/pop-songwriter father. "We love each other very much but Lena is totally different from me," says Julia, who has also acted in small films. "She doesn't like to party; I like to party. She's more quiet, reads a lot. I don't like reading." Yet the contrasts between sweet, dramatic Lena and energetic, in-your-face Julia complement each other in t.A.T.u

The Lesbians:
Hellooo lesbos! OK, this update is not meant to be a dig at lesbians. We love them! Well, we're not talking about the ferocious bulldykes like Rosie O'Donnel, but the nice femme lesbians. One thing that the bio left out is that each of the girls are only 17 years old. Oh, and they're both pretty hot. So remember, if licking carpet and munching box is your thing, this band is for you.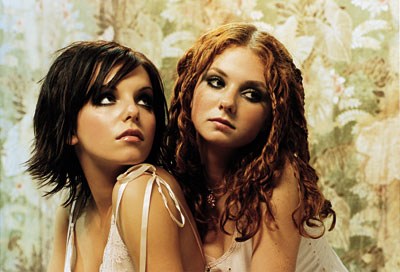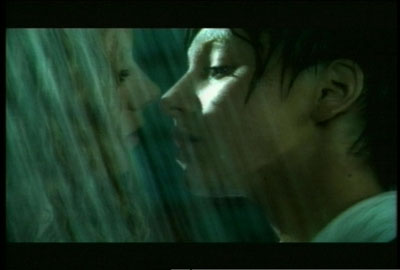 staff out...

---
Previous News | The Ekaj Archives | Back to Main | Next News
---
Questions? Comments? Sugestions? E-mail the staff.