Ekaj has returned!

---

This year, the Ekaj proved to be even more elusive than ever. Thursday night came and went with no sign of the beast. Still nothing on Friday. The staff had just about given up hope when from across the gaming floor, the Ekaj made his appearance. His beard was a full foot longer than it was last year and his hair had not been cut either. We wager that the beast had been in hibernation without any form of hygiene.

As the Ekaj stalked a table we noticed not only his poor hygiene, but he also had a new costume this year - two, count 'em TWO, hospital gowns! He had one hospital gown on front and one in the back. He had blue jeans on underneath them. One of the newest members of our staff, Researcher A, took on the daunting task of taking these pictures. Not only did he capture several shots, but he went in for a closeup. He actually got the "EKAJ" tattoo on film! Unfortunately, Researcher A was lost in battle. As he was about to take an extreme closeup, the feral man-beast known as Ekaj snapped at him with a slam attack, and possibly a breath weapon. We were able to recover the camera which had these snapshots on it.



Can you spot the Ekaj?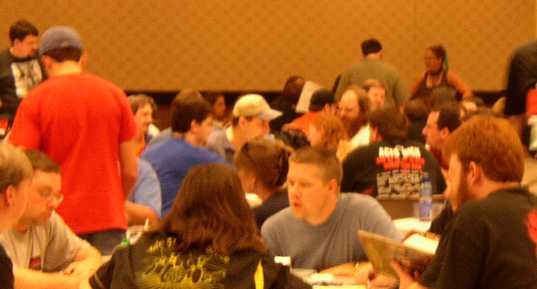 Here's Ekaj looking at...something.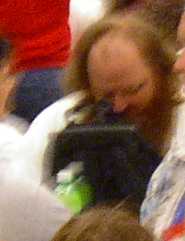 Note the elongated beard.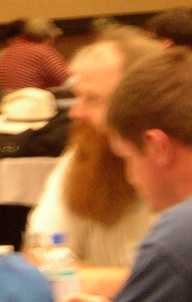 Har har har! The beast is amused!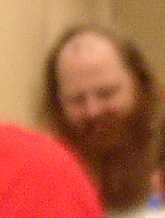 A few more shots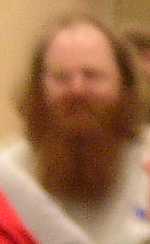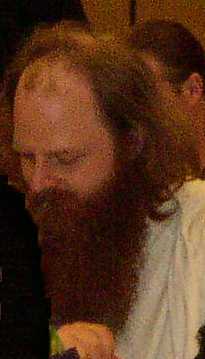 The fabled tattoo! Note how he's stacking the dice.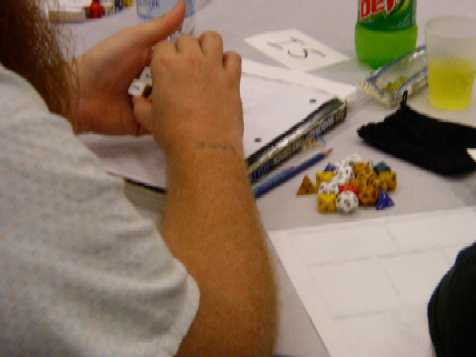 Ekaj stalks players down.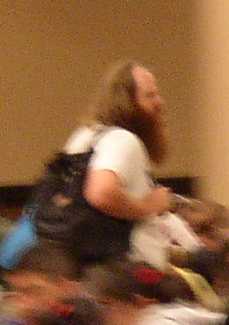 On Sunday, we found out Ekaj is a juggalo at heart. Here he is in an ICP shirt.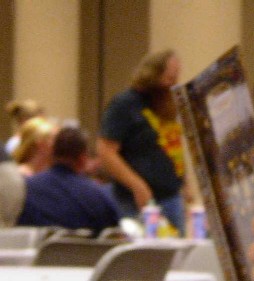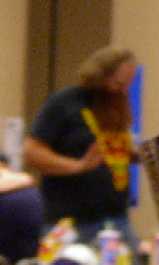 staff out...
---
Plump Fairies | The Ekaj Archives | Back to Main | Bad Costumes
---
Questions? Comments? Sugestions? E-mail the staff.