---
Never let it be said that we, the staff at ekajsmash, are not full of compassion. We care deeply about the feelings of others. To better illustrate this point, we have designed a greeting card targeted to the market of divorcees. We have submitted this card to Hallmark and believe that it will be a big hit.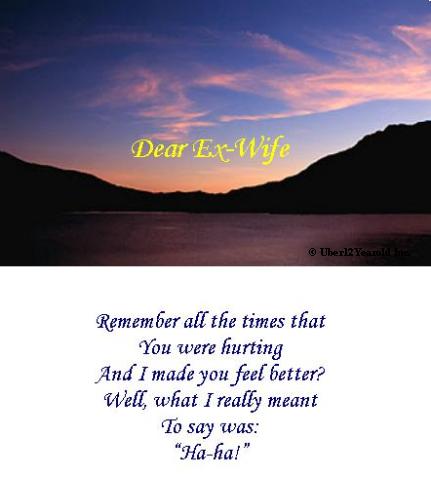 ---
Previous News | The Ekaj Archives | Back to Main | Next News
---
Questions? Comments? Sugestions? E-mail the staff.