---
A new king has been crowned!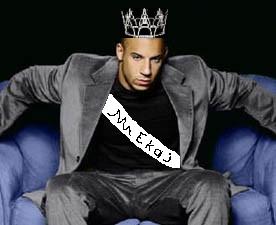 All the votes are in. After a grueling series of matchups, Vin Diesel has come out on top. Wouldn't you love to come out on top of J-Lo? Congratulations to Vin Diesel for being the winner of the first ever ekajsmash Battle of the Stars!


staff out...
---
Previous News | The Ekaj Archives | Back to Main | Next News
---
Questions? Comments? Sugestions? E-mail the staff.